Popeye was born January 15, 2007 at Vesna's home in Slovenia, and I witnessed his birth through live video. He is the son of our first Best In Show champion Anya, out of our sweet boy Tanner. Popeye and his brothers and sisters were about 4 weeks old when Vesna told me that she was going to keep one of the males for me, because she wanted me to have a special Lhasa like Anya...
She kept a close eye on the male's development and in July there were 2 males left. One of them was Popeye, and Vesna told me that in her opinion he was the best. On July 18, my children and I boarded a plane to visit Vesna and Matej for 10 days. This was a dream coming true for all of us, because we had been planning this trip for a long time. Not only would we spend our hollidays with them, but we would also be present at their wedding on July 21st!
When we arrived to their lovely home in the mountains, I met the two little males and fell in love with Popeye immediately! He is all I could ever wish for in a male... He is the mirror image of his mother Anya, and that is why Vesna and I lovely nick named him little Anyo.
Not only does he perfectly match the standard, he also has the most wonderful character. He is free and happy, very friendly, and a little clown.
My dearest sissy, thank you soooooooo much for gifting me your little Popeye, I will be forever greatfull!
Popeye made his show debute at the Bundessieger Zuchtschau in Dortmund on October 13th, 2007.
In May 2008 he won 3 Croatian Junior CAC's in a row, so he finished his Croatian Junior Championship.
Popeye is now happily living with Vesna, and is reunited with his soulmate Cody again!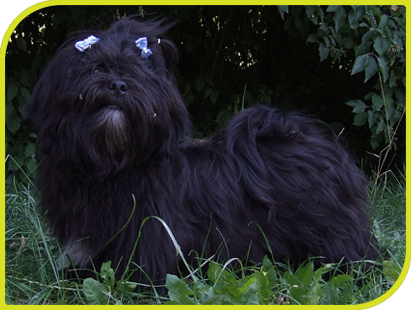 6,5 months old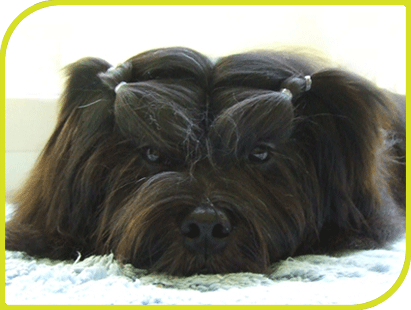 7,5 months old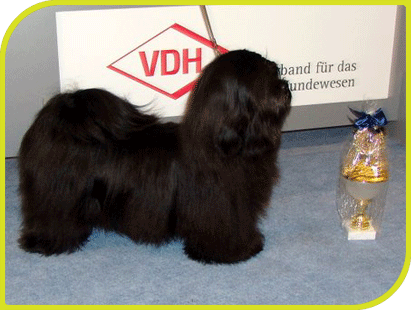 Almost 9 months old, Popeye won Best of Breed Puppy at the Bundessieger in Dortmund
| | |
| --- | --- |
| Listen to Popeye's and Cody's favorite song | |